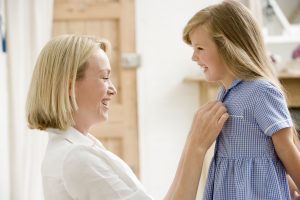 Children, like adults, enjoy wearing the most recent and trendiest clothing. However, selecting a dress for your child might be a chore at times. They too want to be the center of attention whether they are attending a birthday party or a school function. However, this is only achievable if you dress your child according to the trends and seasons.
Things to Keep in Mind While Dressing up your Child
The following advice should be carefully considered before dressing your child. These pointers will help your child stand out from the crowd.
Clean and Neat Clothes
No fashion or style would be good if the clothes worn are not clean and neat. Crisp and clean clothes are a statement themselves. Make sure your kids are always wearing clean clothes. This would always help children catch on to this habit from early on.
Comfort
Never sacrifice comfort for style. Your child can wind up becoming the most stylish youngster but might end up feeling uneasy. Always check their ability to run or jump when wearing a given outfit. This will allow you and your child to enjoy the event without being concerned about your garments ripping. Therefore, let your child freely express his inner model.
Explore Colors
Always be willing to experiment with color. Don't limit the colors according to genders, like how boys aren't allowed to wear baby pink or red. Let them choose from eccentric and vibrant hues so they can appear stylish. They will appear cuter and more beautiful in this way and help them find their individuality.
Season Appropriate Clothing
No matter how stylish and fashionable your child's clothes are, they will lose their beauty if they are not in keeping with the season. And because you made the wrong choice, you will also have difficulties. Never wear heavy, woolen clothing throughout the heat. Similarly, avoid wearing shorts or dresses throughout the cold.
Dress them like a Child
Without a doubt, children always look up to their elders and desire to dress up as them. However, certain fashion trends are highly grown-up and not appropriate for children. Avoid wearing outfits and accessories that make them appear a little older than they are.
Adding accessories to your outfit is a great approach to make it more charming and radiant. They significantly contribute to the overall aesthetic appeal of the clothing. A pair of sunglasses will look stylish with a simple white shirt. Do not allow children to wear excessive jewelry like baby rings or dozens of bracelets.
First Impression is the Best Impression
Dressing neatly and appropriately can significantly affect how a child grows up to be. Creating a habit of dressing sharply will help your child feel more confident within themselves and in front of a crowd. Parents should also teach their children to be comfortable in their clothes and make sure to take their opinions into consideration.
To get helpful resources for raising your child in the best possible manner, Check our blog page!
To check out more amazing products of SapienKid, Visit our product page CLICK HERE!
Also, join us in experiencing a new-age parenting, CLICK HERE!