What Makes SapienKid the Best Gift this Season?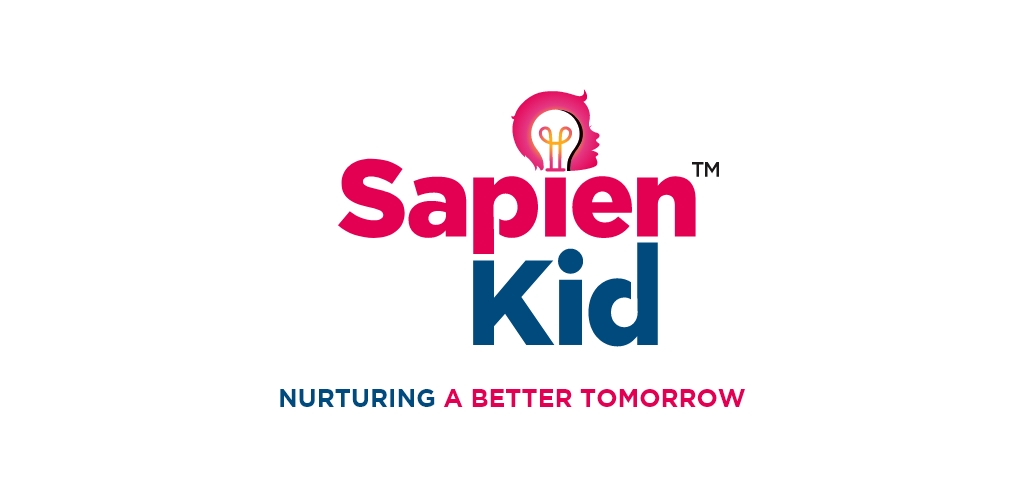 This festive season, if you plan to meet your friend who's recently become a parent, do not go empty-handed. You may otherwise, simply want to gift your spouse or your child a valuable gift. No, we do not urge you to take the same old set of chocolates or bouquets. With all due respect, those are great gifts any day. You may even think of buying them the rudimentary Diwali gift box from any brand. But, if they are stepping into the zone of new parenting, the gifts should be something more useful than that.
We would suggest you to opt for the SapienKid's Wisdom Box. This is the gift box from the rising brand of SapienKidTM. The parents who will receive these, will thank you for the gift and not just pick any random toy from the market.
What is a SapienKidTM Wisdom Box?
Modern parenting is not easy as you have to fight it out at the workplace and even manage kids at home. So, as you run from pillar to post doing your best for your child, you notice that you still are not doing enough. Don't worry, this is not just you. Even, though you buy the best clothes, toys and arts & crafts, they are not enough. What is the solution to this problem? The solution is not a single pill or an overnight magic potion. One has to spend a lot of time researching and finding the best ways out for days at a stretch, and more. Whew! Does this sound too much? Don't worry, SapienKid has you covered!
SapienKidTM is for parents, who need guidance at every step down the years as they also grow with their child. Your child will need to know how to brush his teeth, pack his bags, store his toys, and value relationships. We have compiled the research into seven compartments aka the seven verticals. Our 7 Verticals are: Health, Organising, Relations, Mindfulness, Creativity, Education & Career and Financial Literacy.
There are as many as 50+ enriching books across these seven verticals for you to read out to your children. Under each vertical, we have specific topics which we have tried to explain through graphically rich stories or as we call it Sapien fables.
What You Can Find Inside the Wisdom Box
Now that you buy the Wisdom Box for Teeth, Sun Salutation, or Family, what can you expect in it?
Sapien Fables: There are handy books, with glossy pages for your kids to hold and look forward to reading. You can read them out and educate your child on topics that range from health and hygiene to creativity, career, and money management.
Dangler: The dangler is for you to hang from the ceiling. It has a cool message for you as a ready reckoner and as a daily source of motivation.
Canvas and Colors: The Wisdom Box contains a canvas and a set of colors for you and your child to get your hands dirty and give wings to creativity.
DIY Toys: We, at SapienKidTM , take exceptional care of kids to improve their motor skills. This is why we have created the DIY toys and activities, models, and maps.
What Makes SapienKid Wisdom Box the Best Gift
Compact: The design and the layout of the Wisdom Box is handy, to say the least. Your child can hold the box and the book in his or her hands. They can even lay it on the lap and read it word by word.
Easy to Grasp: The stories in the Sapien Fables are in lucid language and written for the kids to enjoy.
Two-in-One: You will find two sets of stories in each book. One is a normal story and the other one is an adventure or fantasy tale. Your child will get the best of both worlds!
Complete Brain Development: Your child's brain is just 30% and the rest of 70% of development happens through his growing years.
Enjoy Parenting Like Never Before; If you have been very busy lately and not able to spend some time with your kids, SapienKid's Wisdom Box offers you this scope. You can enjoy reading books with your children, playing games and solving puzzles with them. Even make the most of your time enriching their knowledge while also getting your hands dirty with all the paints and canvases.
How Do I Shop for the Wisdom Box?
You can grab the gift of wisdom to a child you know or to the parent aiming to make his child an achiever aka a Sapien Kid. Shop for a Wisdom Box on Teeth, Sun Salutation, or even on Family from our website. Check our Instagram, Facebook, and LinkedIn to stay updated with our stories.
We would recommend you to go for the Subscription packages as mentioned in our website. It has been designed to suit every type of reader and for parents who need a great deal of support for their growing child. Feel free to go through each of these plans and send us a message or give us a call @ +91-8080529152 , if you wish to share your thoughts on the same.
To buy and gift a book to your child, shop from SapienKid's website www.sapienkid.com now.
To read our blogs on to parenting, kindly visit our Sapien Parenting page.