Easy Musical Instruments for Kids to Learn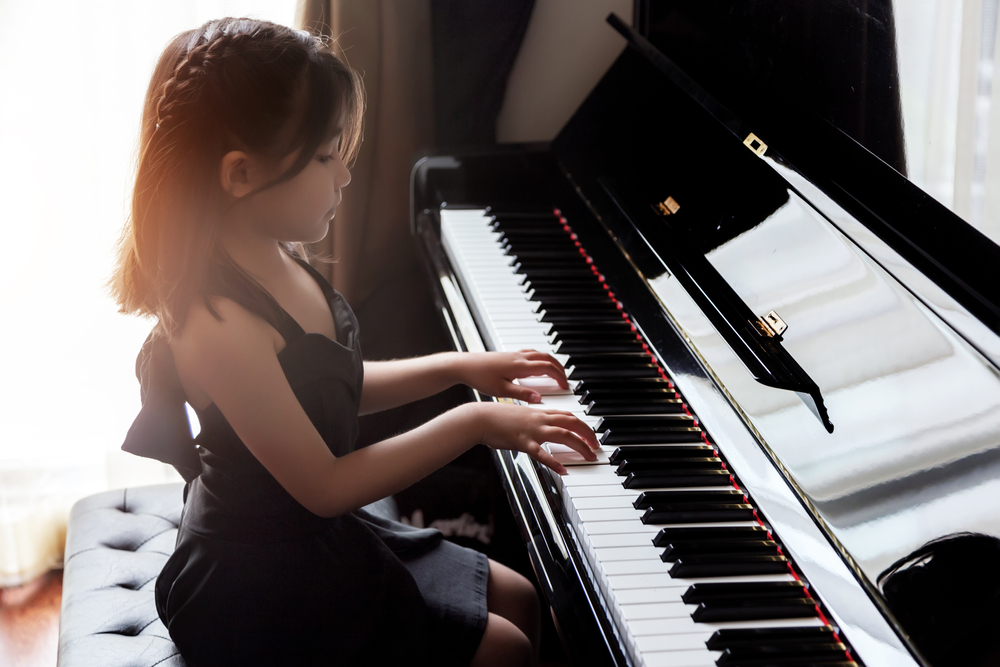 Music is beneficial to individuals of all ages, especially children, and it is also fun.
The advantages of music education extend childhood and span a lifetime. Music education has been found to improve abstract reasoning and creativity, among other things. Children who have had musical training have better everyday listening skills. Music involves both sides of the brain and requires youngsters to focus on many things at the same time. Playing a musical instrument has long been associated with overall learning, brain growth, and increased social skills. So, whether you want your child to be the next Mozart or just have an outlet for their creativity, check out this list of probable instruments that they will like playing.
Easy Musical Instruments your Child can Learn
Here are some easy and fun musical instruments that you can help your child learn
Piano/ Keyboard
It's difficult for children to comprehend how important studying the piano or keyboard is because it serves as the foundation for so much music. It is one of the few instruments that can represent all components of music (melody, harmony, rhythm, and dynamics) at all levels of complexity. Not only that, but it is a simple instrument to learn (you may start by hitting one note) and a fantastic stepping stone for children to go to other instruments.
Playing the piano has numerous benefits for players of all ages, including improved focus, stress reduction, self-esteem, and fine motor abilities.
Guitar
The guitar, along with the piano, is the most popular instrument for youngsters to learn. Many people idolise and desire to be like their favourite popular musicians. The guitar, like the piano, is a fantastic basic instrument with the extra bonus of being able to easily learn familiar songs. The guitar will not only teach them the fundamentals of music, but it will also help them acquire manual dexterity that they may apply to other instruments and other elements of life.
Ukelele
The modest size of the ukulele is appealing. Beginner ukuleles are the ideal size for children, and it is quite simple to learn a few chords and perform some familiar songs in a short period of time. And, to be fair, unlike some of our other suggestions, the ukulele is a rather quiet instrument, which is useful if you have to listen to your child practice for hours on end!
Violin
The violin has a more difficult learning curve than some of the other instruments on this list. This is due to the fact that playing the violin necessitates the development of both manual dexterity and a keen ear for intonation. If your child can get over the early step of learning the violin, they will be well on their way to comprehending the intricate beauty of this instrument.
Drums
Drum lessons teach children rhythm, which is an essential component of all music. Everything revolves around rhythm with the drums, and students do not necessarily need to master harmony or some areas of music theory, which can be highly complex for many music students. Great news for today's parents: electronic drum kits are now available on the market, resulting in considerably quieter spaces while your youngster plays and listens on headphones (link). This provides students with all of the advantages of drumming, and they can simply practice with headphones on turning one of the loudest instruments into one of the quietest!
Let their Inner Artist Bloom
Although this is just the tip of the iceberg, there are several musical instruments available. We encourage you as a parent to let your child explore wherever their heart takes them, whether you and your child choose a percussion, wind, or string instrument. Allow your child to explore their creative side so that they can let their inner artist flourish.
Happy Parenting!
To check out amazing products of SapienKid, Visit our product page CLICK HERE!
Also, join us in experiencing a new-age parenting, CLICK HERE!