What to eat in Bangalore with kids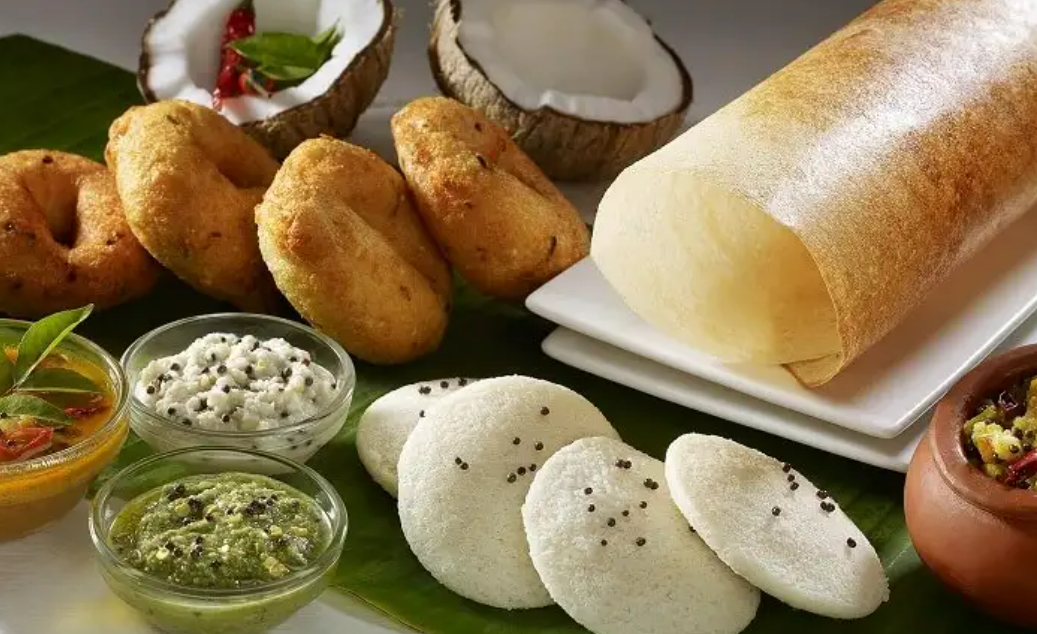 Bengaluru, commonly known as Bangalore, is in Karnataka state, which is located in Southern India. Making kids eat the right amount of food and nutrition is an essential part while travelling with kids.
Bangalore (officially Bengaluru) is India's Silicon Valley and epicentre of nightlife, outperforming all other significant Indian towns with its ideal environment and gracious hospitality. Skyscrapers, glitzy malls, mediaeval forts and palaces, as well as prehistoric temples, are all found in Bangalore, which has a wonderful balance of modernization and antiquity.
Bangalore- located in the south of India is famous for its South- Indian cuisine. While traveling with kids to Bangalore there are a lot of South Indian dishes which can be loved by children. Its very necessary to keep your kids full while travelling as it saves you from their crankiness. Having South-Indian food can be healthy , filling and tasty for kids and parents as well.
South Indian food is light and filling. There are a lot of tasty and different options available for kids.
Types of dishes to try in Bangalore
Idli, Vada and Dosa– These south Indian delicacies are readily available, reasonably priced, and incredibly delicious. The best street food in Bangalore is without a doubt the South Indian breakfast, which consists of boiling hot idlis, tender vadas, and crispy dosas. The ideal accompaniments for them are hot sambhar and coconut chutney.
Mosaru Kodubale– Rice rings called Mosaru kodubale or Majjige kodubale are spicily, subtly tart, crunchy on the outside and soft on the inside. It's a great snacking option for kids. This is typically prepared for breakfast or an after-dinner snack. When it's hot, majjige kodubale or marsaru are both delicious.
Paddu– Indian food called paddu is produced by heating batter in a mould. Kuzhi paniyaram, paniyaram, paddu, guliyappa, yeriyappa, gundponglu, gunta ponganalu, or Tulu: appadadde, appe are some of its alternate names. Similar to the batter used to make idli and dosa, the batter is made of rice and black lentils and is very healthy for kids while traveling.
Donne Biryani– This biryani is actually more of a pulav where rice and marinated meat are cooked with a green masala and basic spices on firewood or coal. The rice used is short-grained and aromatic jeera samba, which is common in many biryani variants of South India, and known as chitti mutyalu in the Telugu states.
Thatte Idli– Also known as an idli (a steamed rice-based cake), is a well-known food that originated in Bidadi. The ratio of the ingredients (mostly rice and urad dal) varies a little for both the traditional and Thatte Idli, as does the Idli's thickness. It is every kid's all time favorite.
Famous place to eat in Bangalore
VV Puram Food Street–
A food strip in Visveswarapura, Basavanagudi, Bangalore is known as VV Puram Food Street or Visveswara Puram Food Street. The street, which is less than 150 metres away from Sajjan Rao Circle, contains more than 20 food stalls that provide a variety of street cuisine, desserts, South Indian, North Indian, and Chinese dishes.
Eat Street – Koramangala
For a night out with friends, this tiny outdoor food court is fantastic. This street food establishment becomes a must-visit while in Koramangala. Because to its wide selection of cuisines, live music, karaoke nights, and lively atmosphere.
Happy Parenting!
To check out amazing products of SapienKid, Visit our product page CLICK HERE!
Also, join us in experiencing a new-age parenting, CLICK HERE!