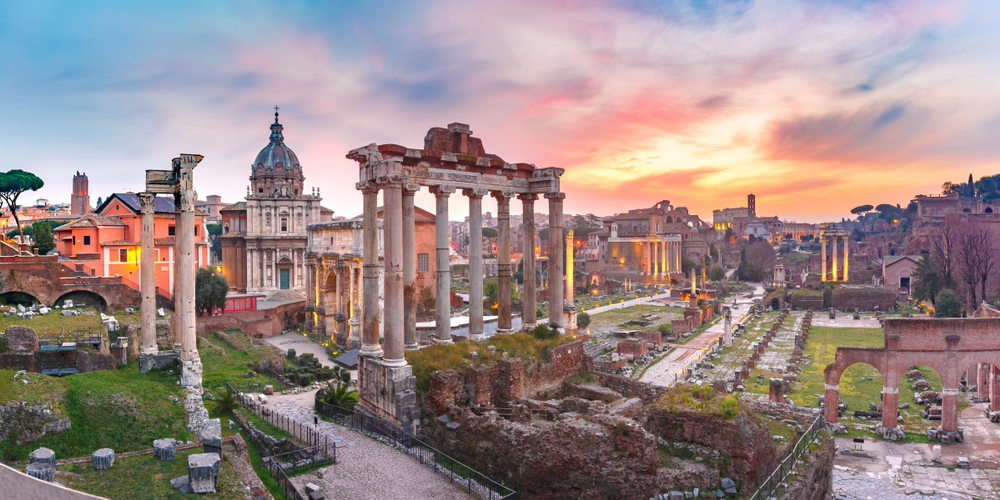 Rome is a region rich in archaeological sites and Roman history. It offers a variety of family-friendly activities, world-class museums, beautiful gardens, and much more. For people of all ages, this city has a tonne of adventures and experiences to offer.
Best time to Travel to Rome with Kids
The Italian tourist season runs from May through September. Every place will be overcrowded. Rome experiences the highest temperatures between July and August. In short, the weather is quite humid. The ideal seasons to visit Rome are spring and fall. If you don't mind the chilly weather, you can travel to Rome during Christmas. Let's get into the places to explore in Rome.
Colosseum
The Colosseum is the world's largest amphitheater. A great way to teach children about ancient Rome is to take them to the Colosseum. This place breathes new vitality into the entire civilization. In addition to free audio guides, the Colosseum has tours designed exclusively for children.
The Roman Forum
The Roman Forum is Rome's most significant archeological site. Plan a half-day visit to the Roman Forum. They have kid-friendly tours.
The Forum Proper and Palatine Hill are the highlights of the Roman Forum. The hill is picturesque and has a rich history. The Palatine Museum, located on the hill, exhibits a great collection spanning over fifteen centuries of Roman history.
Explora Children's Museum
The Explora museum is exclusively for children from zero to the early teen years. The 0–3 years old are restricted to the soft play zone. They have a stem area, a supermarket, a vegetable patch, and a water and mechanical section. They also let kids drive trains here for a day!
Gladiator School for Kids
As the name implies, it is a school where you can learn how to fight as a gladiator. They offer courses for ages 6 and above. They also feature a museum dedicated to the Roman army and gladiators. It is a fun and entertaining activity for both children and adults.
Trevi Fountain
Make a wish by throwing a coin into the Trevi fountain. This is one of the most well-known activities to do with children when visiting Rome. This is an excellent location for taking stunning photographs.
Villa Borghese
The Villa Borghese park is located in Rome. You can rent bikes or a riscio to explore the park with your children. A riscio is a family bike that can carry up to six people. This is an excellent location for a family picnic. The park has a zoo, a toy train, and a museum.
Trastevere
Trastevere is one of Rome's most beautiful neighborhoods. It features gorgeous cobblestone lanes, charming piazzas, beautiful churches, and a plethora of eateries. The Basilica of Santa Cecilia is a must-see church in Trastevere's tranquil neighborhood. The botanical gardens of Rome are located in Trastevere. Kids can run around freely in these gardens and chase butterflies.
Other fun places to explore in Rome with kids
La Bocca Della Verita "The Mouth of Truth"
Catacombs
Piazza Navona
Piazza Spagna
Pantheon
Plan your next family vacation to Rome and offer your children an amazing experience.
Bon voyage!
Happy Parenting!
To check out amazing products of SapienKid, Visit our product page CLICK HERE!
Also, join us in experiencing a new-age parenting, CLICK HERE!