Heritage of North Karnataka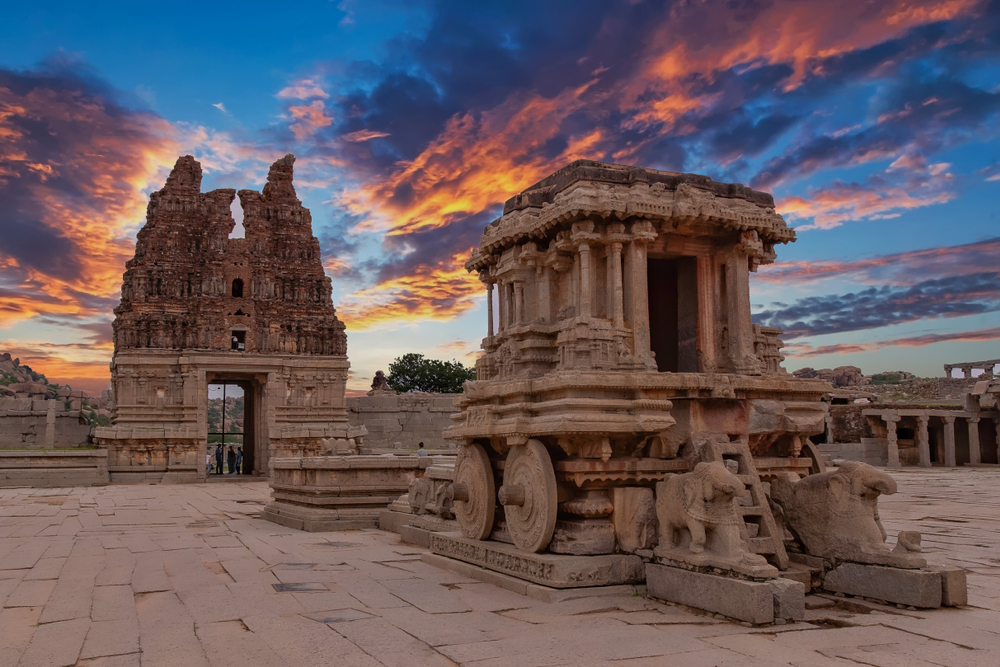 The region of North Karnataka is rich in history. This is a fantastic place to start teaching your young ones about historic charm if you haven't already. There is much to discover in this region from the temples of Hampi to the beautiful Bahamani Tombs in Bidar.
Hampi: The Temple Village
The majestic Hampi is mainly composed of the remains of the capital city of the Vijayanagara Empire. The ruins include:
Forts
Royal and sacred complexes
Temples & shrines
Memorial structures
Defense check posts
Elephant stables
Water structures, etc.
It demonstrates the brilliance of the urban, royal, and sacred systems. UNESCO has identified the temple village of Hampi as a World Heritage site.
Daroji Sloth Bear Sanctuary
Sloth bears reside in open areas at the Daroji Sloth Bear Sanctuary. Children will enjoy this well-known world heritage site. Sloth bears of many species can be found here. Other wonderful creatures like leopards, hyenas, jackals, wild boars, and porcupines can also be spotted here besides bears.
Rock Climbing
Rock climbing at Hampi is among the best experiences you can have with your family. It will undoubtedly reward you with breathtaking vistas. You can take basic climbing lessons at Hampi with your kids. Renting camping supplies can allow you to take your family camping and spend quality time with them.
Coracle Ride
The river Tungabhadra and rugged mountain ranges make up the breathtaking landscape of Hampi. A popular choice among visitors is taking a coracle ride over the Tungabhadra River while exploring the ruins of Hampi. This will be a unique experience for the children. A coracle is a small, paddle-rowed, ancient boat with a bowl shape made of thin bamboo strands. You get to enjoy some stunning views of the landscape and the old bridge with your family during the 25-30 minute leisurely coracle ride.
North Karnataka is home to many other wonders like
Badami
Visit the renowned Cave Temples in Badami with your kids to step back in time. These temples were built by the Badami Chalukyas. The Bhutanatha Group of Temples by the Badami Tank is known for its artistically sculpted embellishments. It's a wonderful location for families to enjoy a sunset.
Bidar
You and your family can take a short trip from town to see Bidar Fort. Do not miss the magnificent Mahmud Gawan Madrasa, the Barid Shahi Tombs, the Bahamani Tombs, and the exquisitely painted tomb of Ahmad Shah Bahman in particular.
Yana Caves
Yana Caves is a wonderful treat for your kids, combining fascinating geography with an intriguing past. With mountains, waterfalls, and unique rock formations, the area near the Yana caves is breathtaking. It is simply gorgeous to witness the spectacular black caves in contrast to the forest's lush green foliage.
Explore Karnataka!
Happy Parenting!
To check out amazing products of SapienKid, Visit our product page CLICK HERE!
Also, join us in experiencing a new-age parenting, CLICK HERE!