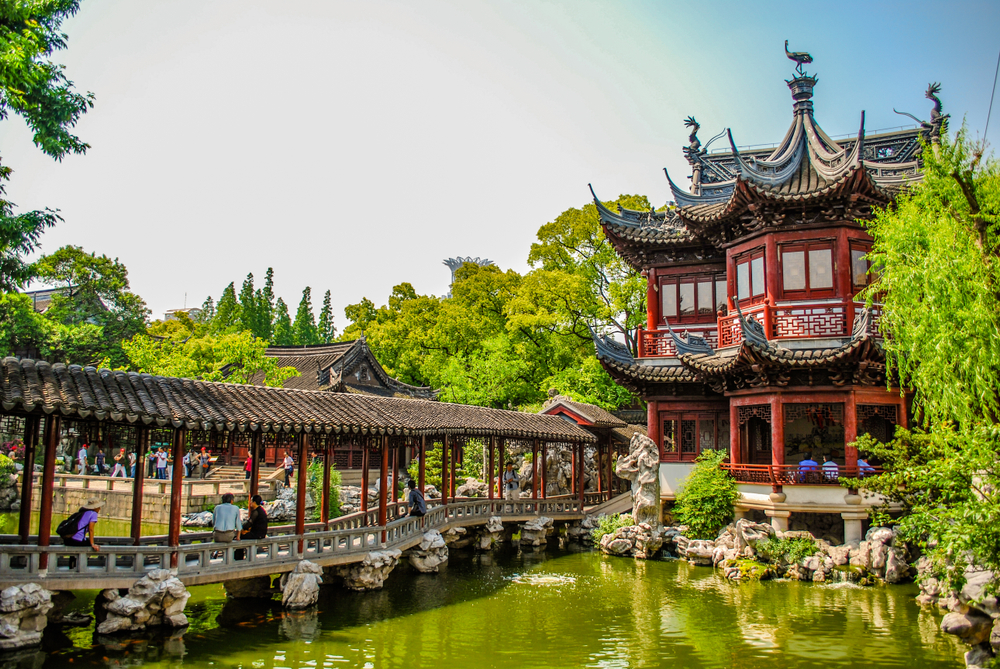 There are many things that comes to mind when you think about China while traveling with kids, including an old culture rich in beauty and history, enormous cities with tall buildings, tourist attractions and delicious food available everywhere from street vendors to upscale dining establishments. All of these are combined into one bustling city in Shanghai.
Shanghai has various tourist attractions to visit.
Attractions to visit
1. Shanghai Ocean Aquarium- Shanghai is famous for its public aquarium called the Shanghai Ocean Aquarium. It has one of the world's longest aquarium tunnels, measuring 168 meters and taking visitors through a coastal reef, open ocean, kelp cave, shark cove, and coral reef.
2. Oriental Pearl Tower– It is a must visit with the kids due to its intriguing multi-layered structure and the numerous activities. The tower draws thousands of people each year. It began construction in 1991 and was finished in 1994. It is the second tallest television tower in China and the sixth tallest tower in the entire world.
3. Shanghai 3D Magic Fun House- The 3D Magic Fun House in Shanghai was the first of its type in China. Also, when traveling to Shanghai this is a place you and your kids must visit. Shanghai 3D Magic Fun House combines novelty and imagination into one experience that offers guests a spectacular visual feast through unique acoustic and lighting effects. Magic Paintings, Magic Rooms, and Magic Furniture allow guests to intimately experience a setting that combines truth and illusion.
4. Shanghai Natural Wildlife Insect Kingdom– The Shanghai province consists of this first living pet kingdom in China. The museum's goal is to teach kids through engaging events and exhibits about the various kinds of natural ecosystems, insects, and other animals that call them home.
5. Century Park– Shanghai Century Park is an oasis of calm and greenery. With a total area of 140 hectares, it is the perfect spot to find serenity in a city like Shanghai. As you can expect, families with children and tourists alike absolutely adore the park.
6. People's Park and People's Square- Two museums—the Shanghai History Museum, the former Shanghai Art Museum, and the Museum of Contemporary Art Shanghai—as well as a fun fair and a sizable pond with a café-bar called Barbarossa are all located in the park. A number of high rise structures, notably Tomorrow Square and Park Hotel Shanghai, overlook the park.
Happy Parenting!
To check out amazing products of SapienKid, Visit our product page CLICK HERE!
Also, join us in experiencing a new-age parenting, CLICK HERE!