Ways To Keep Kids Safe And Healthy In Rainy Days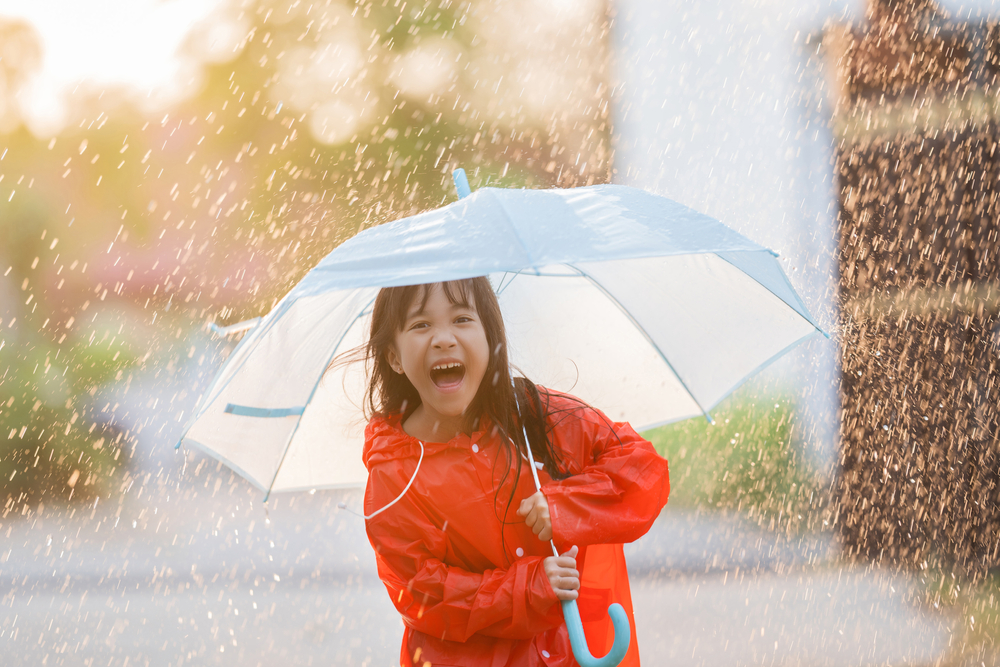 My niece and nephew love to play in the rain and this monsoon isn't any different. . To my curiosity their mother was very calm, and fine with her kids getting wet in the rains this  often. I couldn't hold my curiosity and out of concern I asked, "Are you not worried about your kids falling sick?" She had a pretty simple  routine that she follows to keep her kids safe and healthy in this rainy season.
Here are a few ways that could help you to keep your child healthy and  safe in these monsoons. 
A Fully-covered Raincoat

In monsoons, water tends to come from all directions. Giving your kids a colorful raincoat will keep them safe and healthy. This way your kids can enjoy the rains and you can remain reassured as well.

Proper Footwear

Kids always tend to jump on puddles. Making them wear rubber and skid-free boots will keep their feet hygienic and safe.

Quick Dry Towels

Your kids will always be coming drenched from the rains. Having a towel that absorbs well and fast can keep your child safe from getting sick.

A warm jacket

Rainy season makes the weather a little chilly. Therefore, keeping your child warm in the weather is also necessary. Whenever they go out, layering them up with a warm jacket is always a safety tip.

Eating home cooked food

Home-cooked food is always a better option than street food specifically in monsoons. As, typhoid spreads slowly in this weather due to contaminated water. Making your child eat home-cooked food will keep them healthy this season.

Staying away from stagnant water and puddles

Children often like jumping in water puddles. Educating them about the risks of stagnant water and diseases will help your kids be safe in the rains.

Immunity-Boosting Foods

Intake of foods such as yogurt, citrus fruits, broccoli, spinach will improve your child's immunity. Also, bitter vegetables such as neem and bitter gourd should be included in your diet to stay away from skin infections in the monsoons. Eating these immunity boosters will keep your child safe and healthy.

Stop Kids from Biting Nails

Children often have a bad habit of biting their nails. In monsoons, there are higher chances of infections and bacteria accumulating in the nails. Preventing your kids from nail biting helps to keep the kids away from various diseases..

Bathing twice a day

Taking a bath after getting wet in the rain is very essential for your kids, as it removes any kind of dirt and infections that could have got attached to the body in the rain.

Staying Hydrated always

Monsoon always comes with water- borne diseases. So, boiling the water and then giving it to your kids can help them fight many diseases and viruses.
Do let your children enjoy the rains. Don't stop them from having the time  of their life. Instead, take these measures to keep your kids safe and healthy this rainy season. We have many more tips and tricks for your child to keep them safe and healthy at Sapien Kid. Our content is ideal for you and your children to bond well this rainy season and ensure thorough development.
To get such handy and useful parenting tips, you can also visit our Sapien Parenting Page.